Garlic Chili
Kaurina's Garlic Chili Paneer adds that perfect marriage of two flavors that add dimension and warmth to any meal or snack.  Fresh Garlic and red chilis are perfectly infused into our handcrafted paneer to add a kick of flavor to your meal.  Enjoy, raw or cooked. 
Ingredients: Pasteurized Cow's Milk, Jalapeño Chilis, Fresh Garlic, Acetic Acid, Salt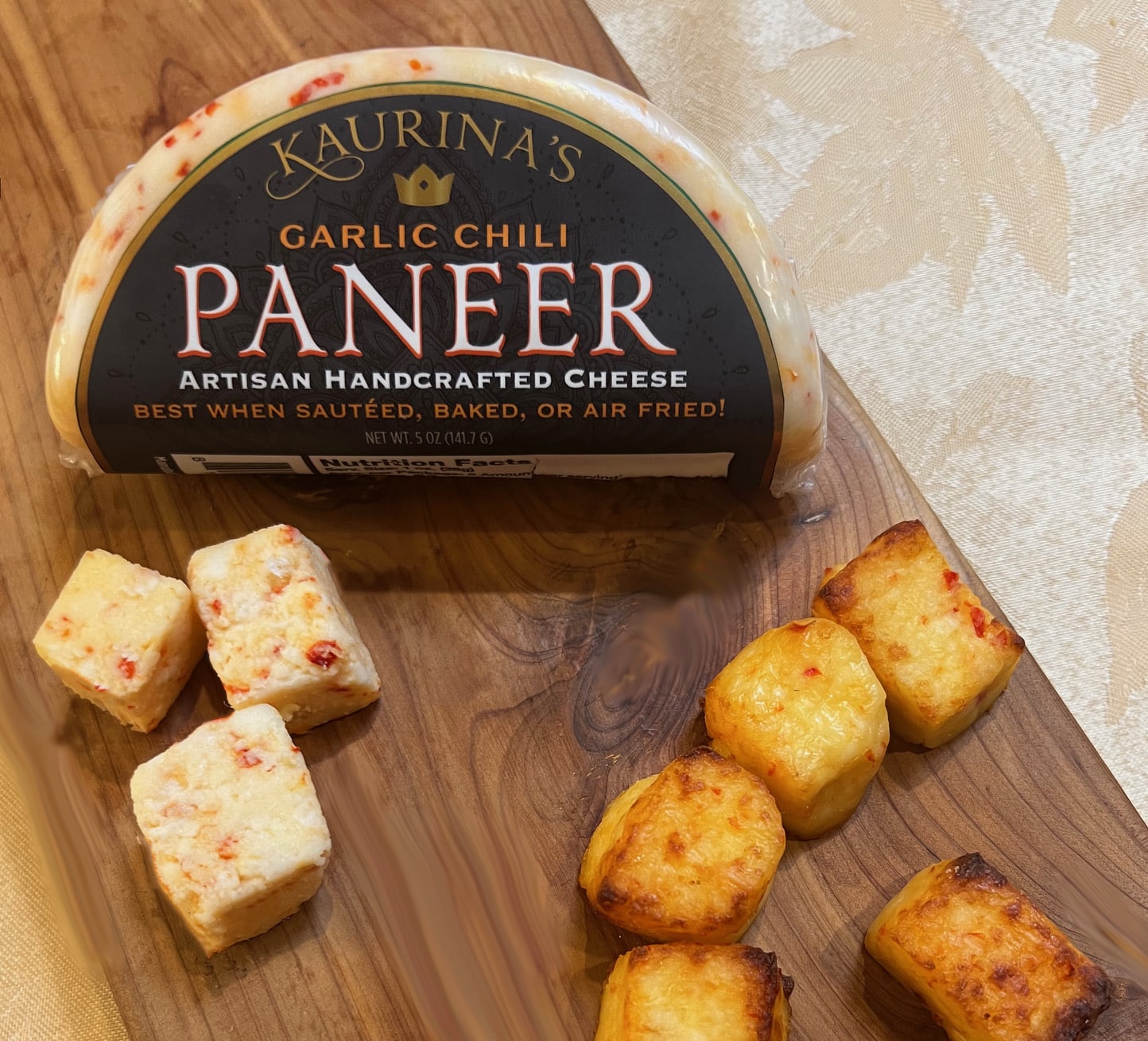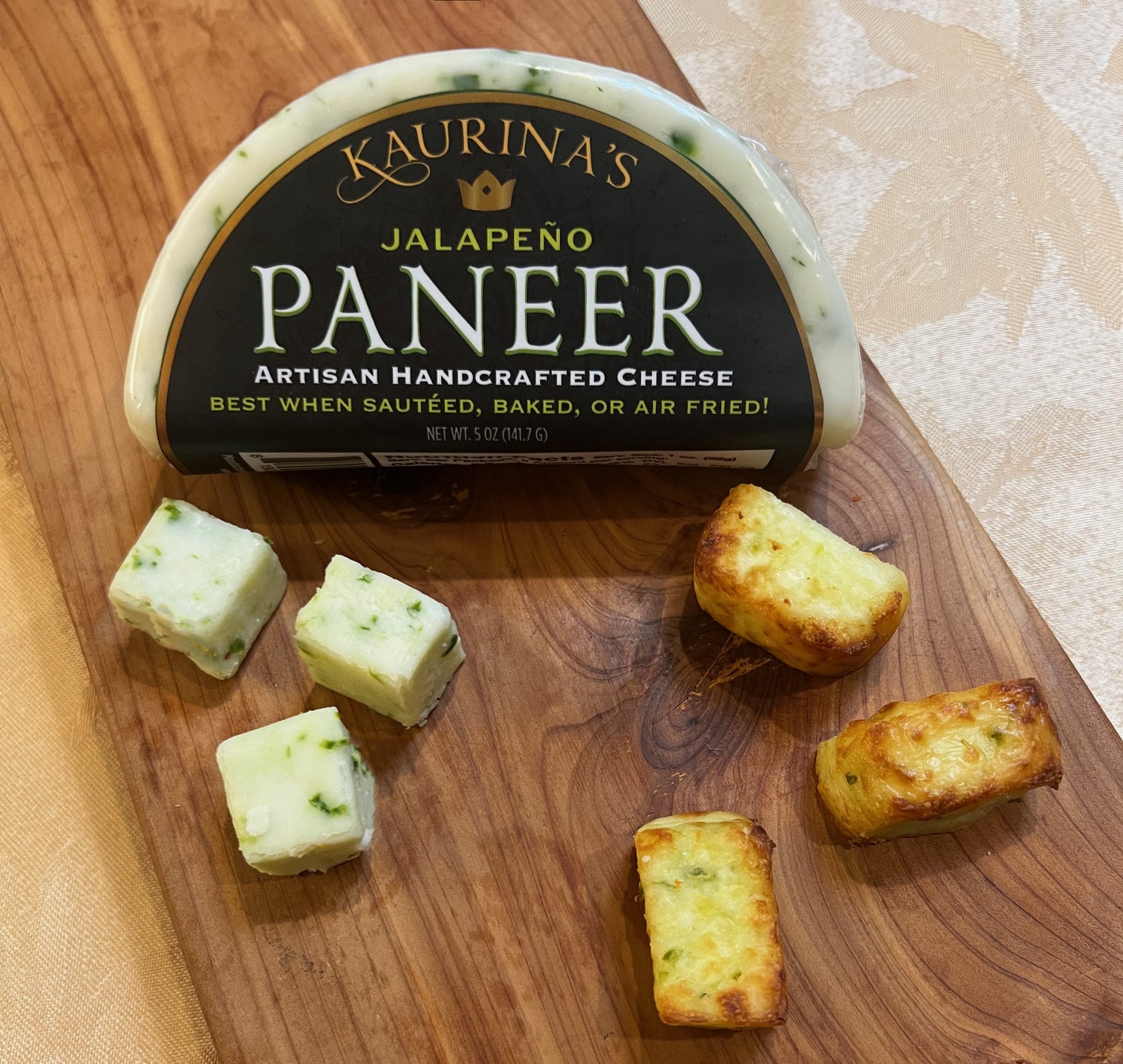 Jalapeno
Jalapeno is the quintessential companion to any food if you are a fan of heat and spice.  Kaurina's handcrafted jalapeno paneer adds another level to any food from tacos to beans and rice or just as a plain snack raw or cooked.
Ingredients: Pasteurized Cow's Milk, Jalapeño Chilis, Acetic Acid, Salt